Navigation: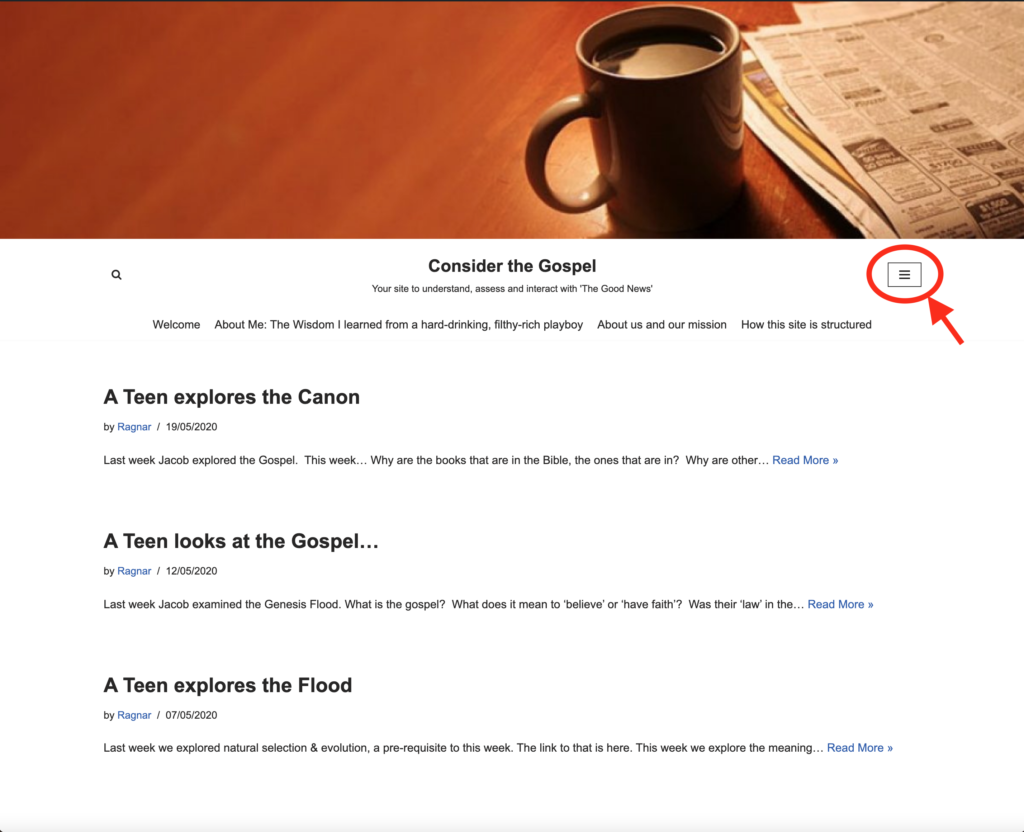 STEP ONE: Click the three bars to open the navigation menu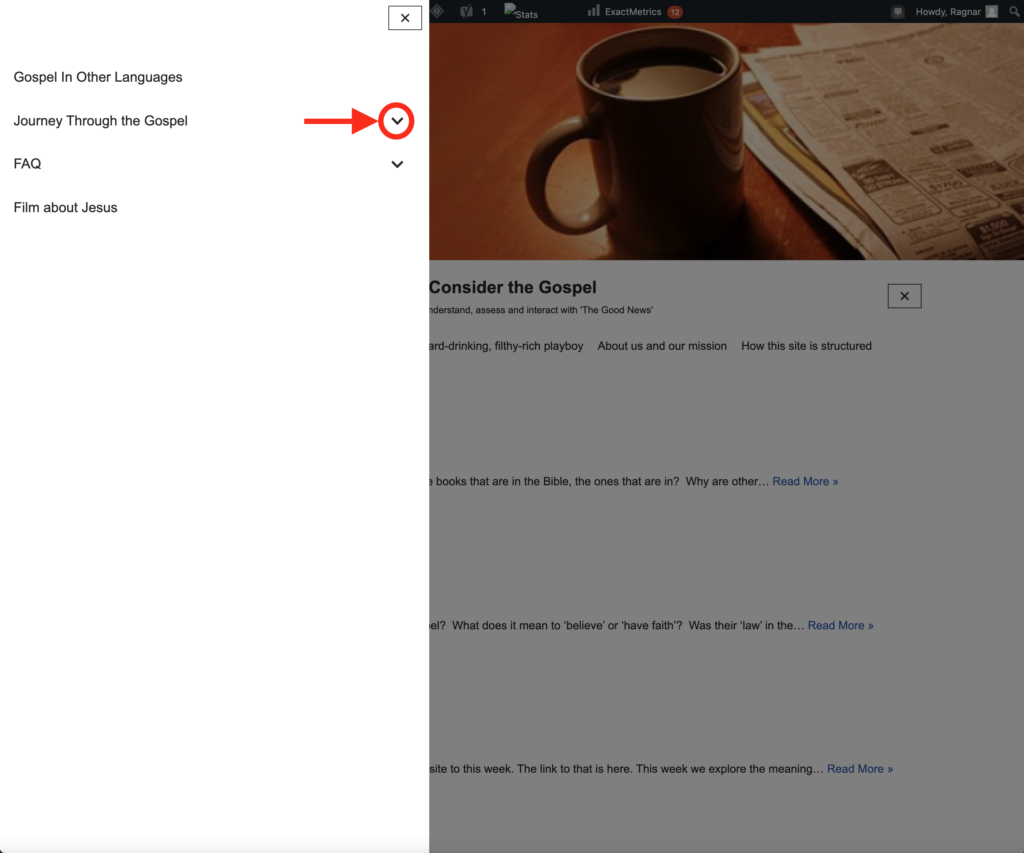 STEP TWO: In the navigation menu, click the dropdown icon to see a list of articles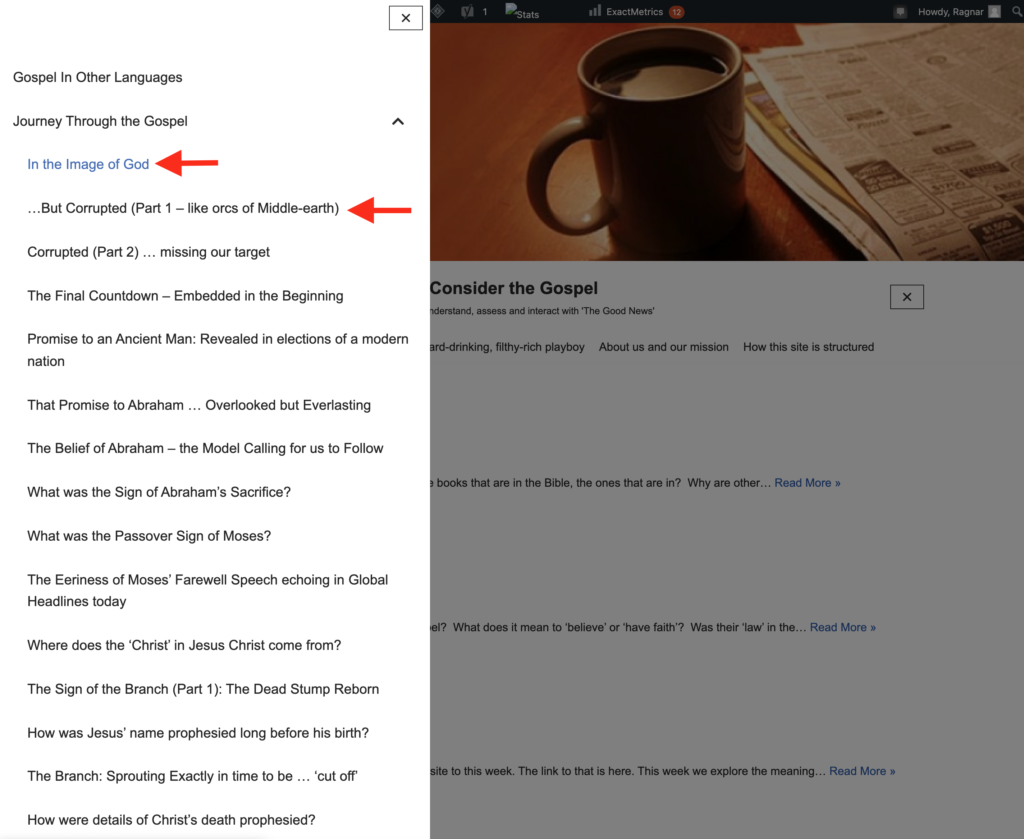 STEP THREE: Once the articles can be viewed, select and click the one you wish to read.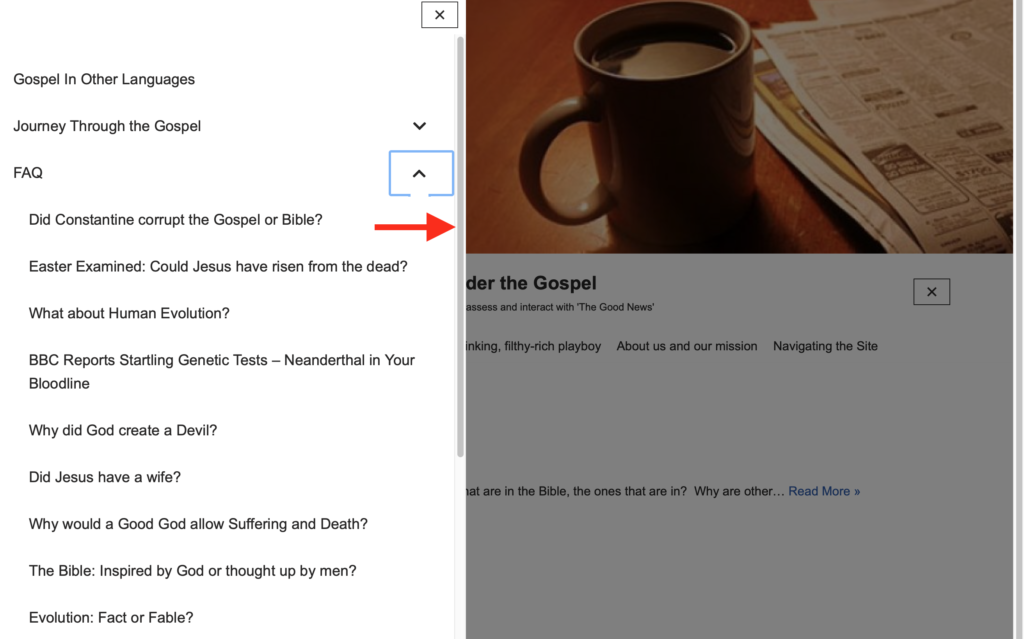 STEP FOUR: A scroll bar will appear to the right when you use your mouse scroller or if you hover over the side and click and drag.
Where to Start?
Unsure of where to start? Read through a quick summary of each of the categories to get an idea.
Journey Through the Bible
Start from the beginning of the Bible…
Frequently Asked Questions
…
Film Resources
Here you will find various films about Jesus and the Bible.