Use this area to familiarize yourself with navigating the website. Be sure to check out Where to Start to get an idea of what articles you want to read.
Navigation: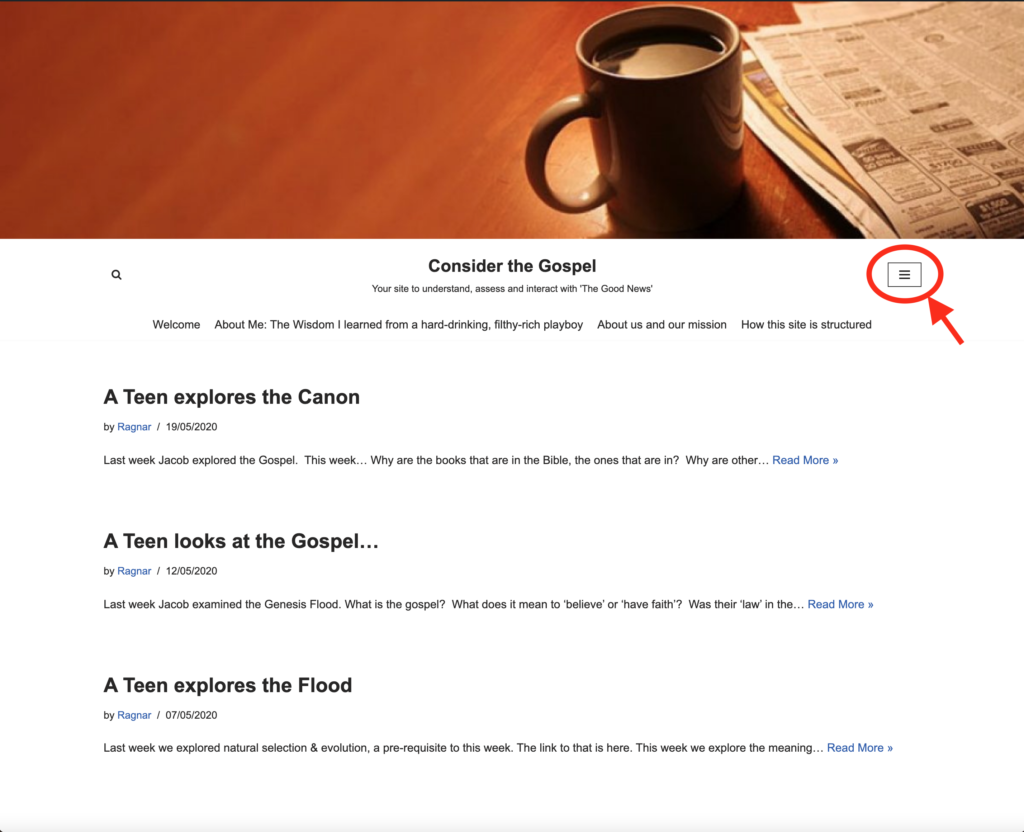 STEP ONE:
Click the three bars to open the navigation menu
---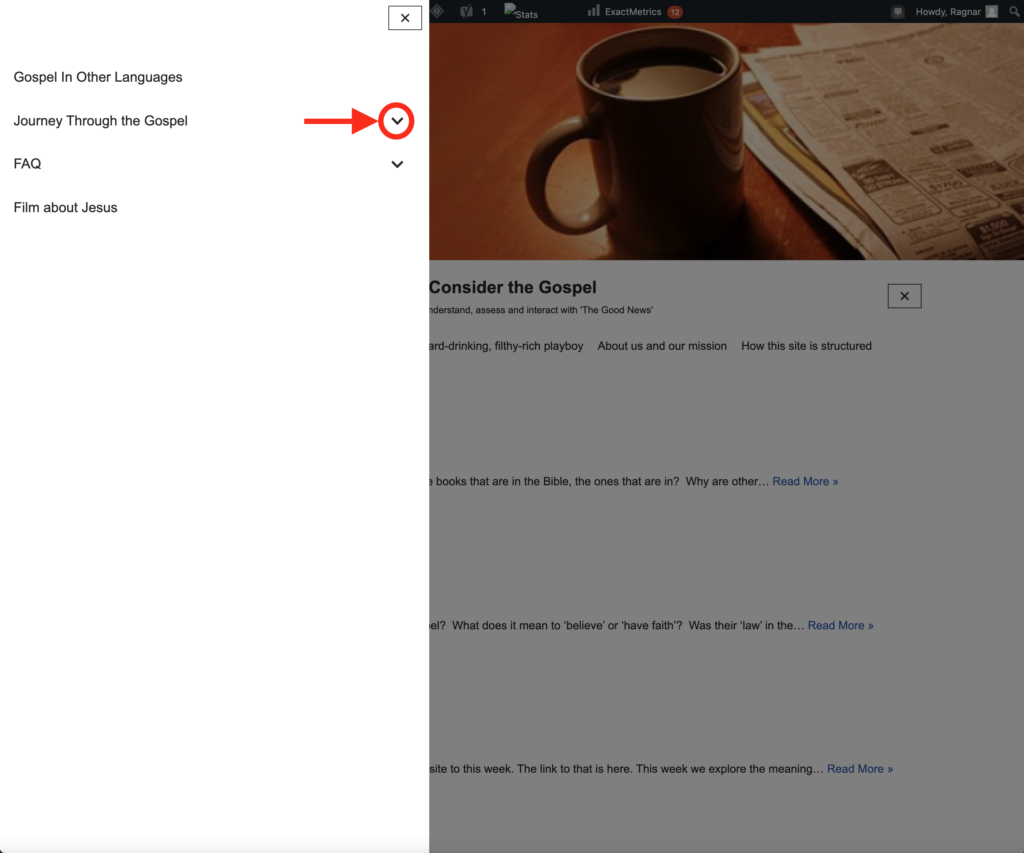 STEP TWO:
In the navigation menu, click the dropdown icon to see a list of articles
---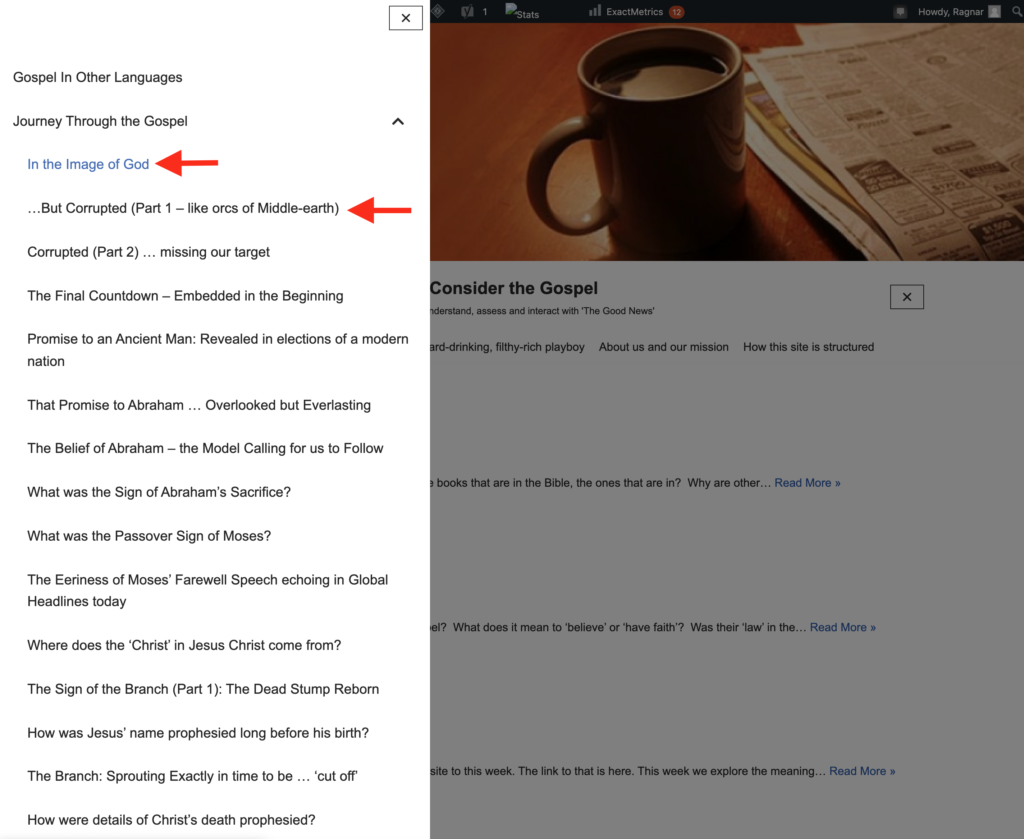 STEP THREE:
Once the articles can be viewed, select and click the one you wish to read.
---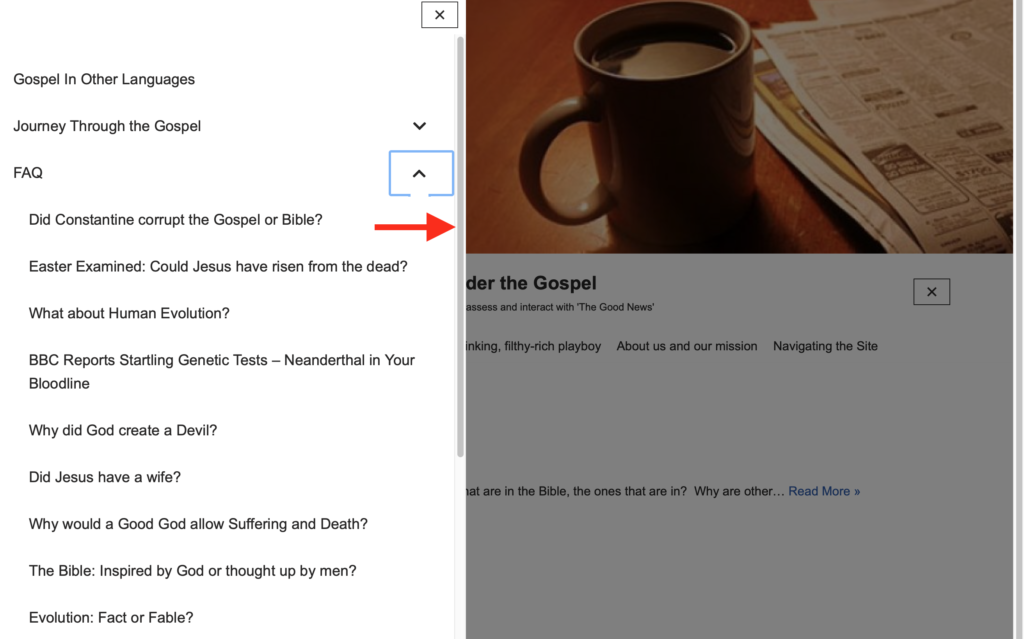 STEP FOUR:
A scroll bar will appear to the right when you use your mouse scroller or if you hover over the side and click and drag.
---
STEP FIVE – Search part 1:

To search for a topic or article, click the search button at the top left of the screen.
STEP SIX – Search part 2: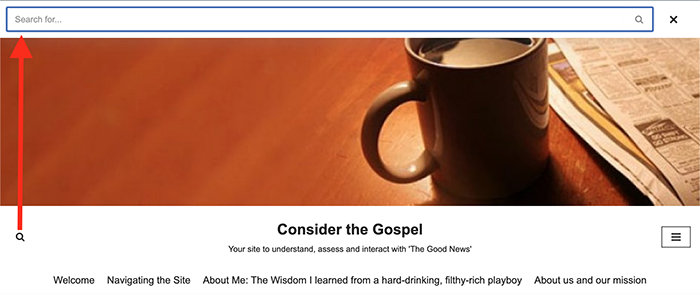 Once the search button has been clicked, the search bar appears. Type your request and hit enter to proceed.
STEP SEVEN – Back to Homepage

To get back to the homepage from any area, click the title of the website.
---
Where to Start?
Unsure of where to start? Read through a quick summary of each of the categories to get an idea.
Start from the beginning of the Bible…
This section contains a few of the most frequently asked questions about Jesus and the Bible.
Here you will find various films about Jesus and the Bible.